Book of Shadows Exclusive Edition.
27.03.2019 06:25
NEW 2019
11014 My Book of Shadows Exclusive Edition.
Dimensions: 30 cm x 22 cm x 4 cm, 250 pages ISBN 978-3-934978-21-8
Only available in German.
Available only in German language.
Disponible uniquement en langue allemande.
Disponibile solo in lingua tedesca.Link:
The production of the new edition is ready
Printed in the Middle Ages Antik Design
with new hardcover cover.
The book of shadows
is nothing but a witches diary,
in which all magical experiences, recipes
and other personal witches know to be written down.
For the sake of simplicity, it is circled in witches as BdS abbreviated.
For every witch is her personal book
something very special,
that she usually does not give out of her hands.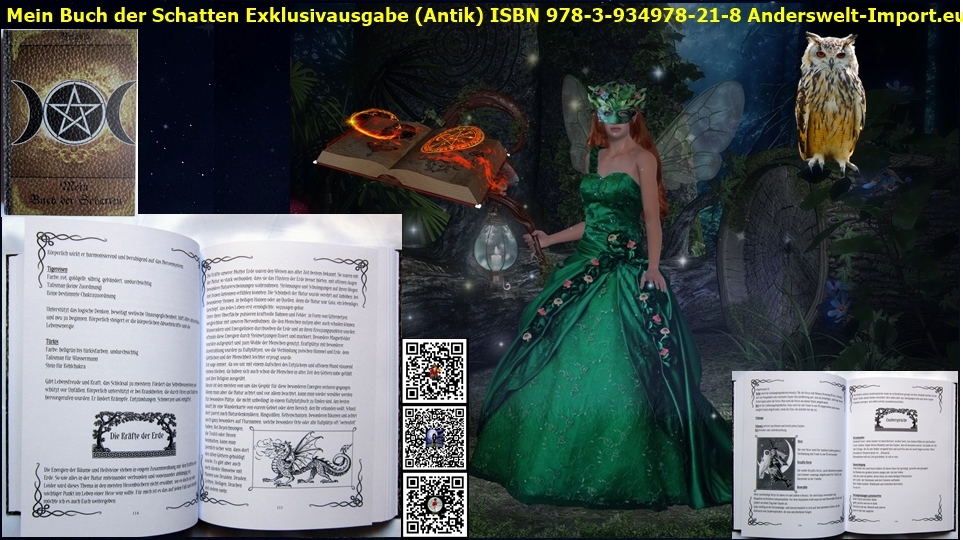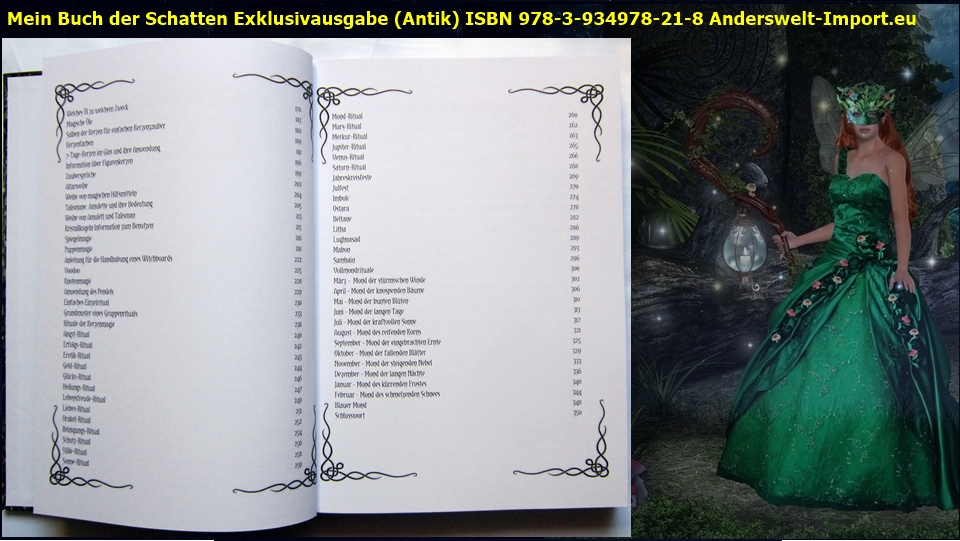 My Book of Shadows Exclusive Edition Antik in German Video
Instructions Book of Shadows Attention English language start from the middle of the videos
...
...
Video Link: https://youtu.be/C9D3uoXcKQg
...
Comments on this topic
- No comments on this topic -