FAQ
Domande frequenti

In Germania consegniamo gratuitamente a partire da 1000 €, in Europa a partire da 2000 €.
Se ordini entro le 10:00, oltre il 95% di tutti gli ordini proviene dalla gamma standard Pronto per la spedizione in giornata, salvo venduto.
Le consegne in tutto il mondo sono dovute a costi di spedizione elevati esclusi da questo regolamento, così come la Svizzera e Gran Bretagna.

1. View and select products
You can browse through our assortment by first selecting the category of goods you are interested in from the category menu. All products that belong to this group will be displayed. If you click on the article picture, all information about the product will be displayed. To put the item in your shopping basket, please enter the quantity and then click on the button "Add to basket".
2. Shopping basket
You can always see the contents of your shopping basket when you click on shopping basket. There you can remove individual items, change the number, etc. If you want to order the items in the shopping basket, click on the button "Checkout".
3. Checkout - Order (order page)
After clicking on the "Checkout" button, you can see the shipping and packaging costs, after clicking on "Next" you will come to the payment methods. Now you can choose a method of payment, e.g. Paypal, Credit Card, Cash on Delivery, Prepayment. After selecting your preferred method of payment, click Next. Here you confirm our terms and conditions, right of withdrawal and so on. and can complete your order by clicking on the button "order to pay". Your order will be sent to us and you will immediately receive a confirmation email.
4. Delivery
We ship within 1-2 days after we have receipt the order, by UPS or DHL.
5. New customers
Since we do wholesale only and only supply resellers, new customers need first to register themseves in our online shop. To do this, please click on "Sign in" in the top right corner, whereupon a window opens in which you please click on "I would like to create a customer account" and fill out the following mask.
If you have a sales tax identification number (UID), please enter it in our mask, which will automatically unlock you for our shop. If you do not have a UID number (in this case, leave the field empty) we will manually switch you to our online store after receiving a copy of your business registration form.
6. Qualità dei nostri prodotti che sono fatti a mano.
Le nostre figure in legno intagliate a mano sono fatte di legno suar a crescita rapida (chiamato anche albero di pioggia) e provengono dall'Indonesia.
Le deviazioni di forma, dimensione e modello non sono un difetto, ma una prova che sono vere e proprie arti e mestieri.
Link alle informazioni sul blog:
...
Product information essential oils
Extraction of the essential oil
Steam distillation
Steam distillation is the most commonly used way of extracting essential oils. Here, the plants are heated by steam, whereby their fragrances are transported to a second, cooled kettle (Florentine pot). In this Florentine pot, the resulting essential oils are now collected drop by drop.
Cold pressing
Cold pressing is usually used with citrus fruits, e.g. Orange, lemon, bergamot is applied. The fruit peels containing the essential oil are carved, pressed and centrifuged using special machines. By centrifuging an oil-water mixture, the essential oils are finally recovered. Cold pressing is not a chemical process.
Enfleurage
Enfleurage is the oldest, most complex and costly distillation method for the extraction of essential oils, which is hardly used today. For delicate floral fragrances such as jasmine, rose, tuberose or violet, this production is excellent. When extracting pig lard, coconut oil, shea butter or palm oil is used as the extractant, which is painted on glass panes about 1 to 2 cm thick. Then the flowers are laid, which are replaced in about every other day by new flowers. Within 1-2 months, the fat has absorbed the scent of the flowers. When the time comes, this is dissolved with alcohol. Subsequently, the separation of the alcohol from the flower essences.
C02 - Carbon dioxide extraction
Carbon dioxide extraction is a timely and costly process. A short distillation time, low temperatures and high pressure make it possible to gently extract the essences of heat-sensitive plant and flower material without destroying it. Therefore, this method will take a significant place in the future recovery of essential oils.
Essential oils are natural plant extracts that are mainly obtained by steam distillation. Only the so-called "citrus oils" (lemon, orange, bergamot, lime, grapefruit, etc.) are produced by cold pressing of the shells.
The occurrence of the plants that make up essential oils mainly occurs in the southern climatic zones (Southern Europe, North Africa, India, America), but also countries such as Japan and China are among the main producing countries. Generally speaking, the essential oils are produced during the metabolic production of plants and form at different heights in the individual plant parts. Due to the economics of recovery each of the plant part is taken for the production of essential oils on which most of the essential oil has deposited. These may be flowers, stems, leaves, root, peel or bark. There are even examples where several parts of plants are processed into different essential oils. For example, orange oil is obtained by squeezing out the peel, the extracts of the leaves give the petitgrain oil, and the orange blossom delivers the highly aromatic neroli oil. The main feature of the essential oils is their enormous volatility. There are only a few exceptions here (sandalwood, vetiver, patchouli, etc). Some of these oils, especially the citrus oils, are not noticeable after a few minutes. The Absolues are a special form of essential oil extraction. Very delicate plant parts, such as the flowers of jasmine or tuberose, are extracted by the extraction process with volatile solvents (hexane, ethanol). The extractants are then separated again. Essential oils are mainly used in pharmacy, aromatherapy, food industry and cosmetics. In the laboratories of our suppliers, they are checked for purity by means of elaborate analytical methods.
Applications
Evaporation in the aroma lamp
The aroma lamp is particularly suitable for living rooms, bedrooms, meeting rooms, for kitchens, children's rooms or meditation rooms. With the aroma lamp you can design your rooms with individual pieces. Add lukewarm water and a few drops of essential oil to the bowl of the aroma lamp. A candle under the shell heats the water and causes the essential oils to evaporate. After a short while, the room will fill with the fragrance you put together.
Canfora naturale (Cinnamomum camphora)
Non usare internamente in piccole dosi NON ALIMENTARE!
Notare che.
Avviso legale Link:
...
IT-Ashampoo ZIP FREE Versione completa Download Link:
...
Istruzioni per consentire l'apertura dei collegamenti in PDF:
Puoi consentire Acrobat e Acrobat Reader
siti web selezionati inserendo i loro indirizzi (URL)
nelle preferenze per l'elenco dei permessi
di siti Web affidabili.
Puoi anche consentire tutti gli URL.
Segui i passaggi seguenti.

1a-Aprire la finestra di dialogo Preferenze in Acrobat DC o Acrobat Reader DC:
Su Windows: fai clic sul menu Modifica
quindi selezionare Preferenze.
1b modifica, impostazioni 1c, servizi fiduciari 1d, modifica impostazioni 1e, O.K.

2-Nella finestra di dialogo Preferenze, selezionare
Servizi fiduciari nelle categorie a sinistra
e quindi fare clic su Modifica impostazioni.

3-Verrà visualizzata la finestra di dialogo Gestisci accesso a Internet.

4-Nella finestra di dialogo Gestisci accesso a Internet, selezionare una delle seguenti opzioni:
Per consentire l'accesso a tutte le pagine Web, selezionare Consenti l'accesso a tutti i siti Web dai file PDF.
Per limitare l'accesso a tutte le pagine Web, selezionare Blocca l'accesso a tutti i siti Web dai file PDF.
Per limitare l'accesso ai soli siti Web specificati, attivare l'opzione Impostazioni definite dall'utente.
Per aggiungere un sito Web, inserisci l'indirizzo nella casella di testo del nome host e fai clic su Consenti o Blocca.
Selezionare un sito Web dall'elenco e fare clic su Elimina per rimuovere un sito Web che si desidera bloccare o interrompere la visualizzazione.
Per determinare come il programma deve gestire i siti Web che non sono nell'elenco definito dall'utente, selezionare una delle seguenti opzioni: Chiedi sempre, Consenti l'accesso o Blocca l'accesso.
Fare clic su OK per applicare le modifiche.

5-Chiudere la finestra di dialogo Preferenze facendo clic su OK.
Nota:
Se ricevi una richiesta per consentire o bloccare un URL quando apri un file PDF protetto, scegli Salva l'azione selezionata per questo sito web. Questo aggiungerà l'URL all'elenco.
https://helpx.adobe.com/it/acrobat/using/allow-or-block-links-internet.html

Odysee Videos Brighid
https://odysee.com/@witchcircle:7
RSS Feed
https://odysee.com/$/rss/@witchcircle:7
Odysee Videos Anderswelt
https://odysee.com/@andersweltimport:a?view=about
RSS Feed
https://odysee.com/$/rss/@andersweltimport:a

IT-Felice di usare per la tua promozione ai clienti
Diffondi il link o incollalo sul tuo sito web.
EN-Happy to use for your customer promotion
Spread the link or paste it on your website.
1 PDF Link: Lien:

IT-Sfogliare la pagina del libro PDF
EN-PDF Book page flip
IT-Sfogliare la pagina del libro PDF 2 PDF Link: Lien:
IT-Tutte le istruzioni del prodotto rituale
delle streghe in 5 lingue DE, EN, FR, IT, ES, in un unico link PDF: Link:

IT-5 lingue Informazioni sui nuovi clienti PDF Link:

Yumpu-FlipHTML5 HTML5-Digital-Publishing Book Link:

KI, AI, GPT Chatbots Artificial-Intelligence Link:
Guida per principianti alla stregoneria oggi Link:

Si prega di fare clic sul collegamento dell'immagine a
un chatbot AI del servizio clienti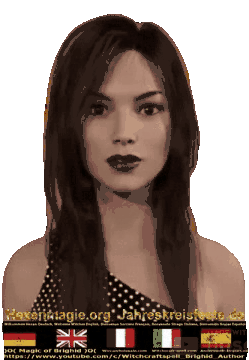 Experimente Hubspot Chatboot Link:

Copyright:
La nostra azienda Marchio di marca
ANDERSWELT traduce OTHERWORLD e - Magic of Brighid - Registrato come marchio mondiale e salvato dall'Europa e dalla Svizzera.
Link Alicante HABM
I nostri prodotti interni non devono essere copiati, riprodotti, essere manipolati o modificati e sono anche registrati come copyright.
Le violazioni del copyright sono immediatamente segnalate al nostro avvocato
Sig. Deißler Responsabile legale.